Θα έλεγε κανείς πως το σινεμά είναι κάτι παραπάνω από ένα μέσο διασκέδασης, πως όλες οι ταινίες είναι και μια εμπειρία. Αυτό όμως που με κάνει περισσότερο να αγαπώ τον κινηματογράφο είναι η δυνατότητα του, ως μέσο, να επικοινωνήσει με τον θεατή και να τον επηρεάσει. Ασφαλώς δεν μιλάμε για ταινίες προπαγάνδας ή οποιασδήποτε σκοπιμότητας, αλλά για έργα που χωρίς διδακτισμό κατάφεραν να αναδείξουν ένα βαθύτερο ήθος, ταινίες που θα δώσουν στον θεατή την δυνατότητα ενδοσκόπησης , μέσω της οποίας μπορεί να κατανοήσει και την θέση του σε πολλά διαφορετικά θέματα. Ταινίες για τον ρατσισμό, την ελεύθερη βούληση, την ανθρώπινη φύση μα και την σκοτεινή πλευρά της, τον έρωτα και την αγάπη. Και έτσι καταλήξαμε να επιλέξουμε μερικές αντιπροσωπευτικές ταινίες που, όταν τις δείτε, μπορεί να σας αλλάξουν και την κοσμοθεωρία.
It's a Wonderful Life – Frank Capra (1946)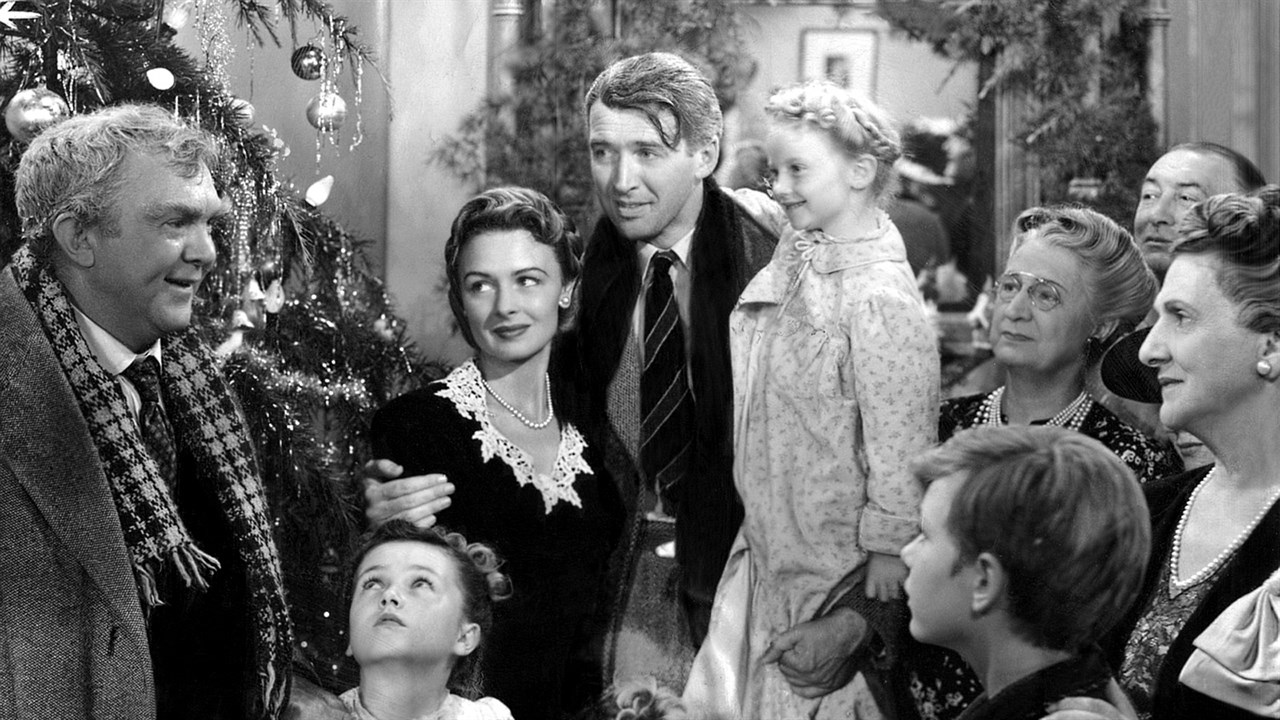 Strange, isn't it? Each man's life touches so many other lives. When he isn't around he leaves an awful hole, doesn't he?
To Kill a Mockingbird – Robert Mulligan (1962)
It was times like these when I thought my father, who hated guns and had never been to any wars, was the bravest man who ever lived.
Network – Sidney Lumet (1976)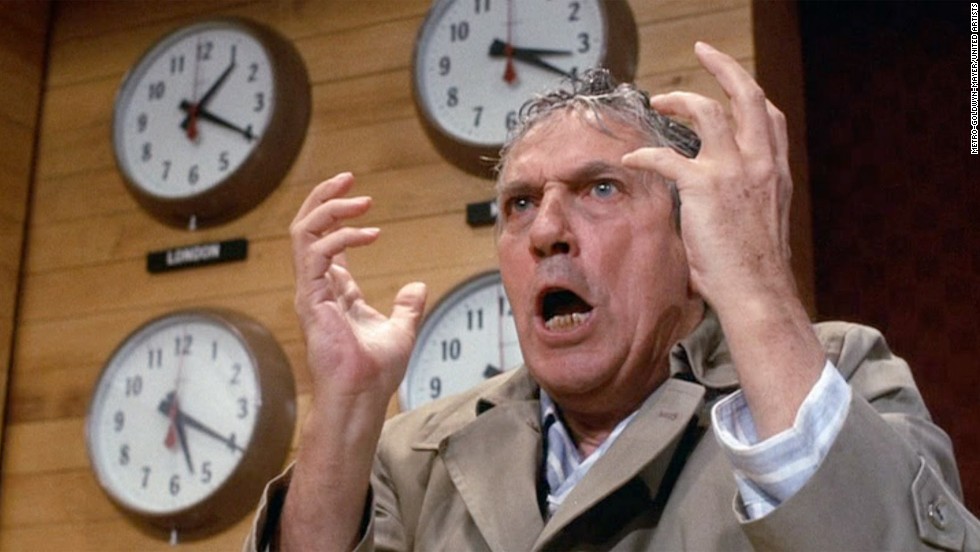 All I know is, you've got to get mad. You've got to say, «I'm a human being, goddamn it. My life has value.»
Dead Poets Society – Peter Weir (1989)
No matter what anybody tells you, words and ideas can change the world.
Forrest Gump – Robert Zemeckis (1994)
My Mama always said you've got to put the past behind you before you can move on.
American History X – Tony Kaye (1998)
It's hard to look back and see the truth about the people you love.
The Truman Show – Peter Weir (1998)
We accept the reality with which we are presented.
Being John Malkovich – Spike Jonze (1999)
Because consciousness is a terrible curse.
Requiem for a Dream – Darren Aronofsky (2000)
I'm not afraid of dying, i'm afraid i haven't been alive enough.
Amores Perros –  Alejandro G. Iñárritu (2000)
You know what my grandmother used to say? If you want to make God laugh… tell Him your plans.
Dogville –  Lars von Trier (2003)
Dogs can be taught many useful things, but not if we forgive them every time they obey their own nature.
Oldboy – Park Chan-Wook (2003)
Laugh and the world laughs with you. Weep and you weep alone.
Eternal Sunshine of the Spotless Mind – Michel Gondry (2004)

What a loss to spend that much time with someone, only to find out that she's a stranger.
Thank You for Smoking – Jason Reitman (2005)
We don't sell Tic Tacs, we sell cigarettes. And they're cool, available, and *addictive*. The job is almost done for us.
V for Vendetta – James McTeigue (2006)
People should not be afraid of their governments. Governments should be afraid of their people.
The Fountain – Darren Aronofsky (2006)
Death is a disease, it's like any other. And there's a cure. A cure – and I will find it.
Inception – Christopher Nolan (2010)
A single idea from the human mind can built cities. An idea can transform the world and rewrite the rules.
The Skin I Live In – Pedro Almodóvar (2011)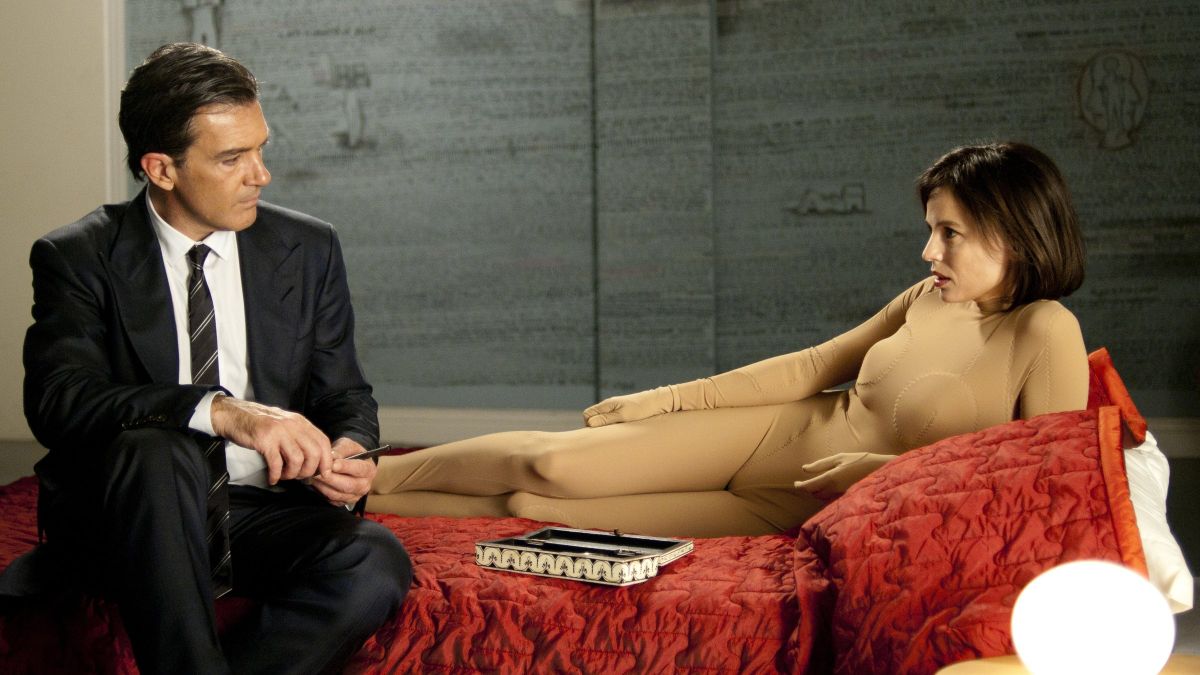 There's a place where you can take refuge. A place inside you, a place to which no one else has access, a place that no one can destroy.
Gone Girl – David Fincher (2014)
The primal questions of a marriage: What are you thinking? How are you feeling? What have we done to each other? What will we do?
O Αστακός – Γιώργος Λάνθιμος (2015)
Back then, he didn't know how much it hurts to be alone – how much it hurts when you cannot reach to rub pain ointment on your back and you are constantly in pain.